Hello everyone, and thanks for stopping by! Today I'm sharing a quick and easy blog on how to create an EPIC DIY Movie Night In. With everyone staying home more these days, we find ourselves having a lot more "family nights" with the kids. Sometimes we play games, sometimes we go for bike rides…but my personal favorite family night in is always "Movie Night." And boy, have we had some EPIC DIY Movie Nights in!
What makes them "epic?" Well, I'm glad you asked. I'm honestly not 100% sure. It could be overcoming the challenge of finding a movie that we can all agree on. It could be watching how my children individually react to situations in the film. It could be the snuggle time. It could be the snacks. Honestly, it's probably a little bit of everything. I must say that the kids do love the attention to detail that I give to each of their "movie stations." That's right…they each get their own personalized movie station, complete with their personal favorite snacks. So I'm going to share how to put them all together in a few simple steps.
You obviously want to start by finding a room for the entire family to fit in comfortably. We actually have a dedicated "theater room." There really isn't much to it, except it has no windows, which makes it great for screening. There is also an additional AC vent in the room to make it extra cool, just like it feels in a real movie theater! So it's really the perfect spot for all five of us to gather together and chill. You'll also want to pick out a movie that everyone can enjoy. This can be a challenge for us because of the kid's ages right now. We have a 15 year old and the twins are 10. So some of the things that the oldest one watches are just slightly too mature for the twins. We've recently had a lot of success with Disney+ if you're having the same issues in your home.
Once you've got your room and movie established, it's time to get down to the nitty-gritty details.  In our home, an EPIC DIY Movie Night In all starts with a cozy blanket.  The perfect blanket used to be a problem for us.  We all seemed to like the exact same one, and there was only one.  Then we'd argue over who got to use it last, who got to use it next…even who the blanket actually belonged to.  And I understand why everyone loved that blanket so much.  It was incredibly soft, oversized and just the right weight.  So we all wanted to snuggle with it during movie time.  To solve the problem, we simply needed more blankets.  So I got us each the Better Homes & Gardens at Walmart Faux Fur Sherpas.  They measure 50 x 60, are super soft, and come in a variety of colors.  We now each have our own perfect blankets for movie night.  The girls all have the same color, and the guys have matching colors too.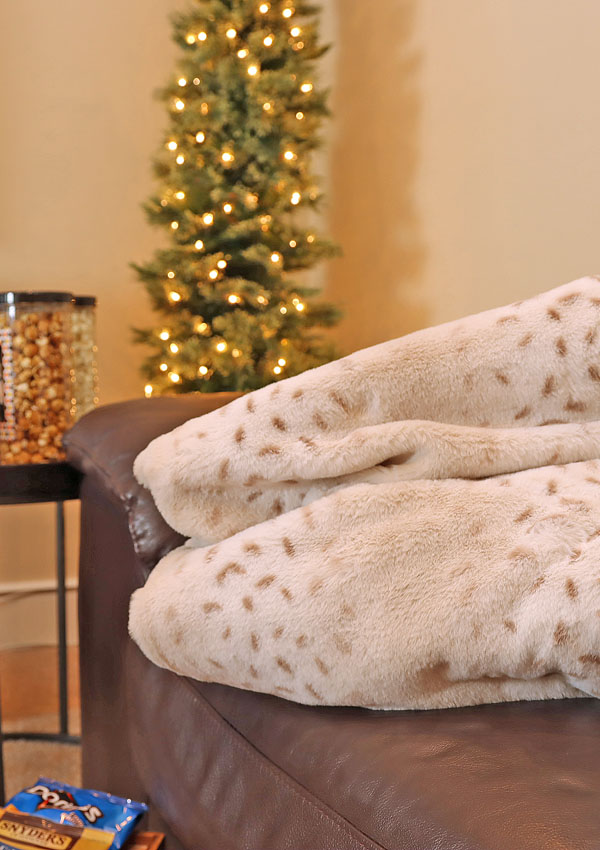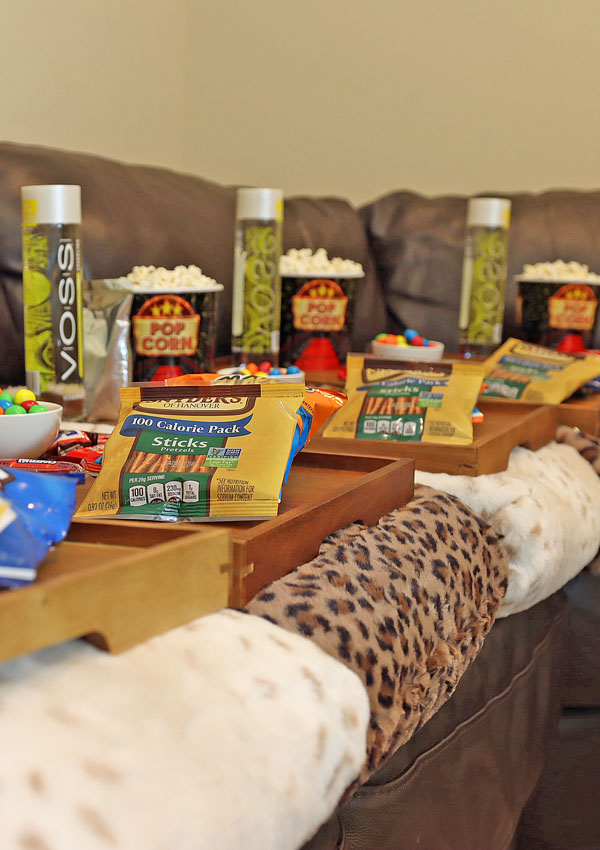 Next, I added individual movie trays complete with everyone's favorite snacks with the Better Homes & Gardens Acadia Bed Trays.  Not only are they versatile and beautiful, they are durable, and that's great for the heavy usage they get in our home.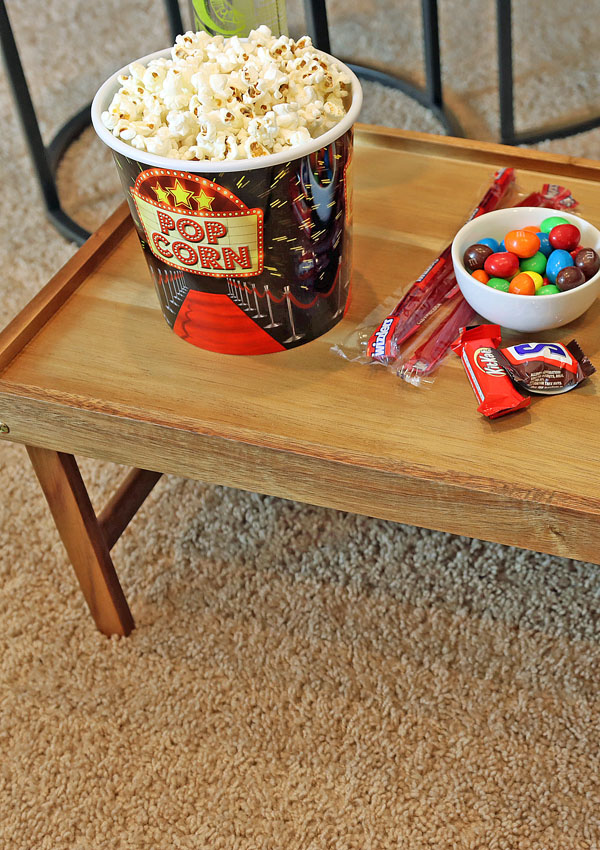 We also didn't have much "extra space" for the snacks and goodies we needed and used during movie night.  These Tray Top Nesting Tables were the perfect addition because they are large enough to give us the extra table space, but compact enough not to take over our small theater room.  I also love that the smaller one tucks away under the larger one so when we are not using them, they are not in the way.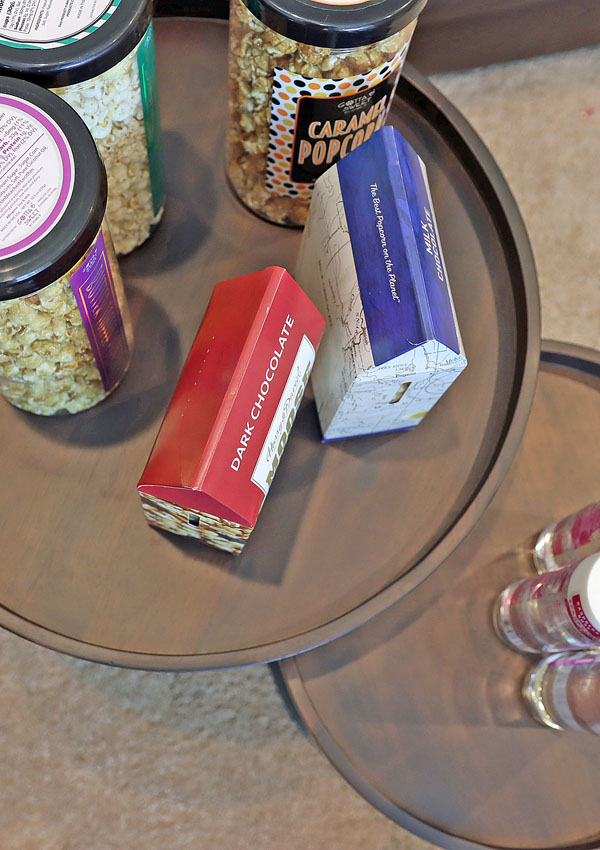 And finally, no Epic DIY Movie Night In would be complete without nachos, cheese and candy, right?  The Better Homes & Gardens at Walmart Porcelain 3-Tiered Tray is the perfect size to display your favorite snacks.  This square Chip & Dip 3-Piece Set will also assure that your nachos never get soggy.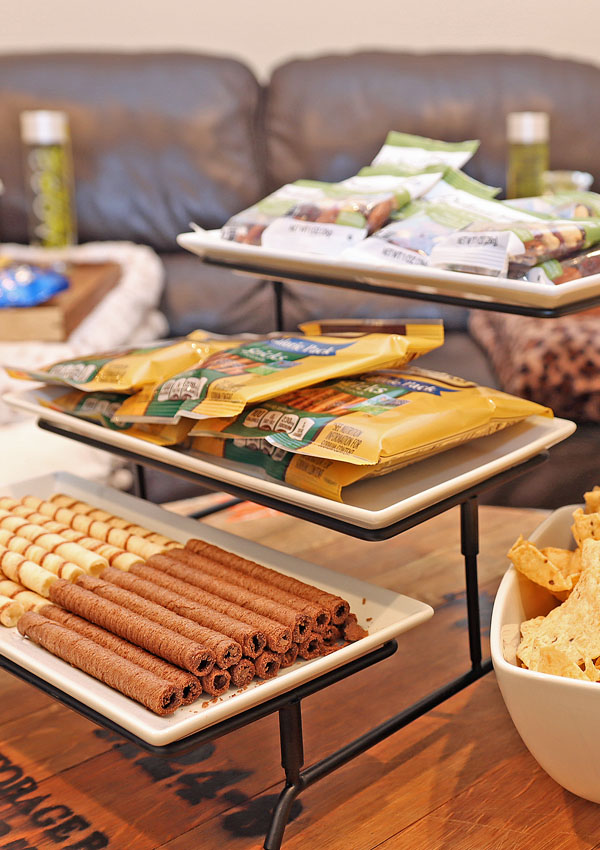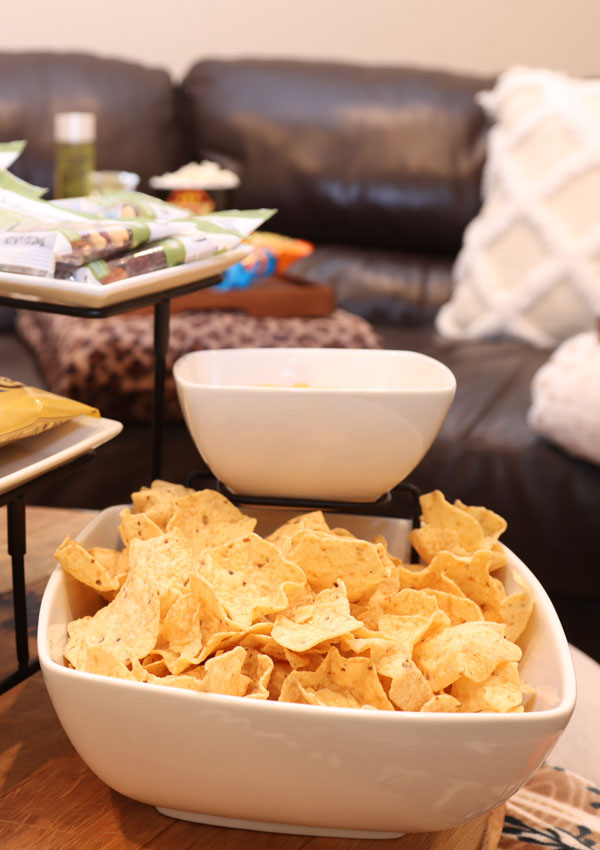 That's all there is to it! Now sit back, relax, and enjoy your Epic DIY Movie Night it!
Love & peace
This blog post is sponsored by Better Homes & Gardens at Walmart.  As part of the BHG Live Better Influencer Network, I am privileged to share awesome tips and inspirational ideas using Better Homes & Gardens at Walmart products.  I will receive compensation for my time and effort to create these posts.  But as always, my opinions are my own.  The convenient shopping links I will provide for you will help support the blog, at no additional cost to you. Thank you for your support!