Happy New Year, Mellionaire House friends! I'm sure we can all agree to be excited about a new year, and a fresh start, right? I know I am. Like many of you, at the beginning of each new year, I take the time to reflect on the previous one…with its challenges and opportunities. I make a list of the things I'm most thankful for, and then prepare my goals for the coming year.
And also like many of you, one of my goals is always to find affordable solutions for organizing our home. Except, this year is a little different. Normally, I have a goal to "organize our home," but this year, my goal is really to find creative and affordable ways to help my children become more organized. Having the 3 of them at home last year with distance learning really opened my eyes to the fact that I needed better organization solutions for each of them. So, I started with the basics…making sure they each had well light and stocked study stations. Just enough to help them get through their learning days. But this year, I'm diving a little bit deeper, into their closets, drawers and even the twin's play areas. And since The Boy Twin has a very awkward closet space, I thought it would be nice to share how I transformed it with just a couple of pieces. Now, keep in mind that I am planning a pretty major room transformation for him this year. While he still loves his bunkbed, I have a horrible time changing the sheets on it, and I've had just about enough. It's really just a tough bed to make up. So I'm actually planning to have some custom work done in his room. However, he still needed help with organizing his closet space, so let me show you what I did.
Before we get started, I'd like to mention that as part of the BHG Live Better Influencer Network, each month I'll be sharing awesome tips and inspirational ideas using Better Homes & Gardens at Walmart products.  I will receive compensation for my time and effort to create these posts.  But as always, my opinions are my own.  The convenient shopping links I will provide for you will help support the blog, at no additional cost to you.  Now, let's get started!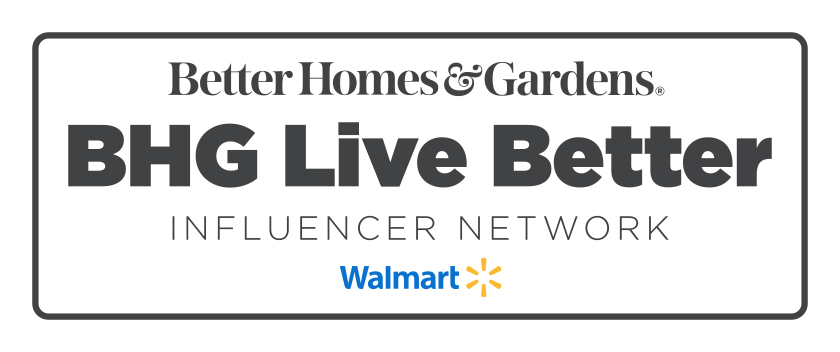 The Boy Twin has one of those galley closets with the sliding doors.  You know the ones…the doors seem to be "in the way" more than anything else.  He has to slide them from one side to the other to be able to get into his closet.  And then, once he gets into it, there is really no place to store anything.  The wire rack at the top of the closet is too tall for him to reach, and there was really a lot of empty vertical space that could have been utilized with just a couple of simple pieces.  Here is a shot of what the "before" closet looked it.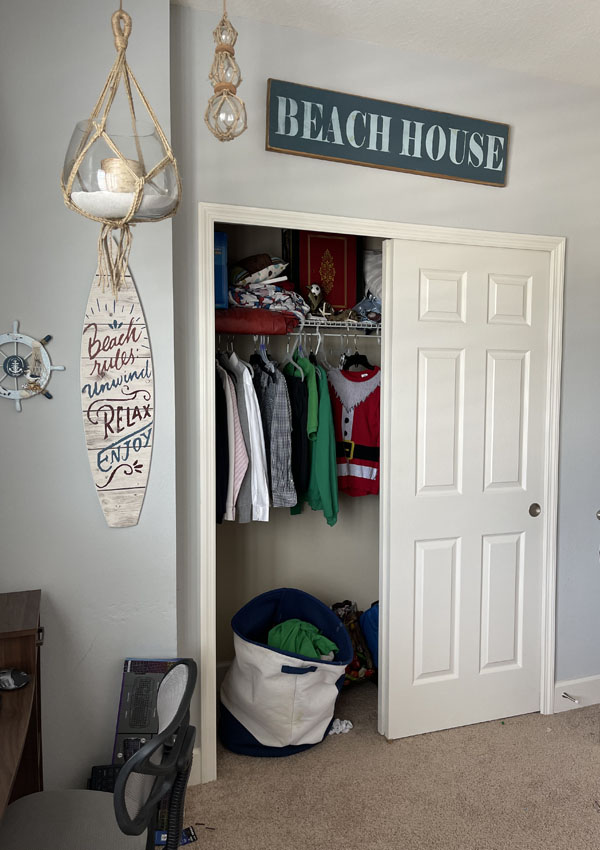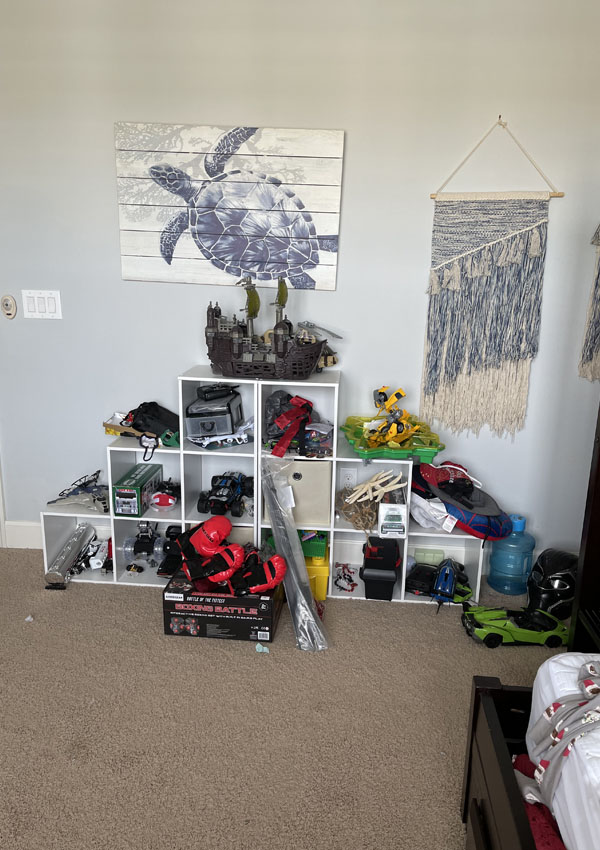 See what I mean?  Even the most organized adult on the planet would struggle with that space!   So, to make the most of it, I started by adding the Better Homes & Gardens 8-Cube Organizer.  It was just the right height to keep me from having to remove the metal shelf up top, but to still give us plenty of additional options for shoe and clothing storage.  It comes in multiple finishes, but I chose to stick with white because I know I'll be updating his bedroom furniture very soon.  To fill in some of the horizontal space, I added a Better Homes & Gardens 4-Cube Organizer right next to the 8-Cube Organizer.  It was just wide enough to stop right were the closet door ends, and still give us space to store luggage and a laundry hamper.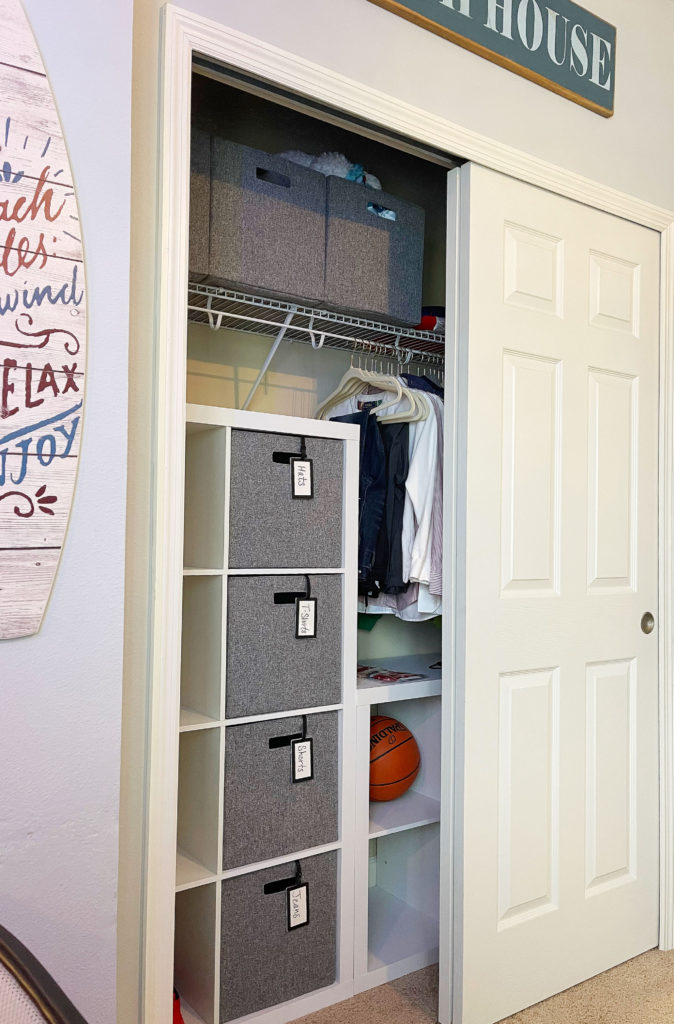 I filled several of the cubes with these modern and stylish Better Homes & Gardens Bins, in  Grey.  I found some really cute travel bag tags at the dollar store, and used them to label each of the bins.  Finally, I removed my son's older, smaller storage cubes that weren't very functional for his toys/equipment, and updated the area with an additional Better Homes & Gardens 8-Cube Organizer.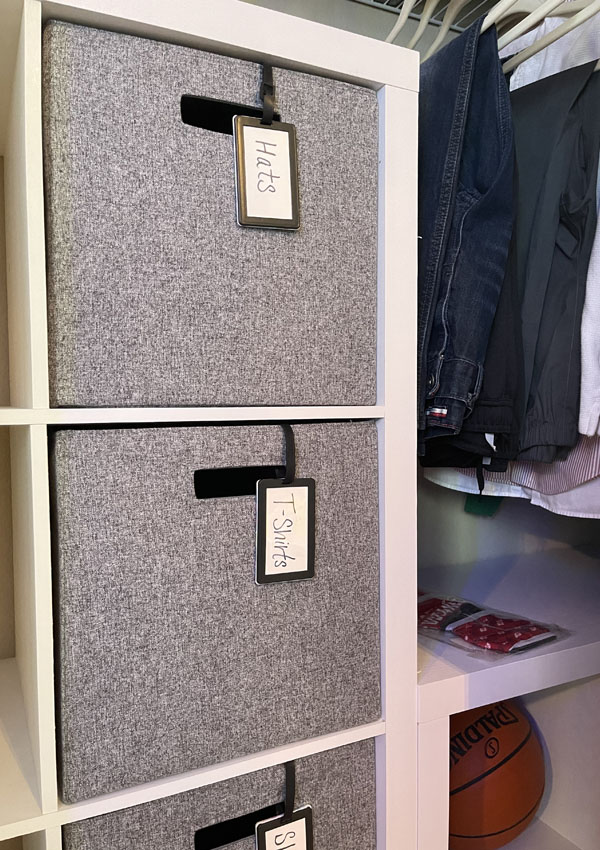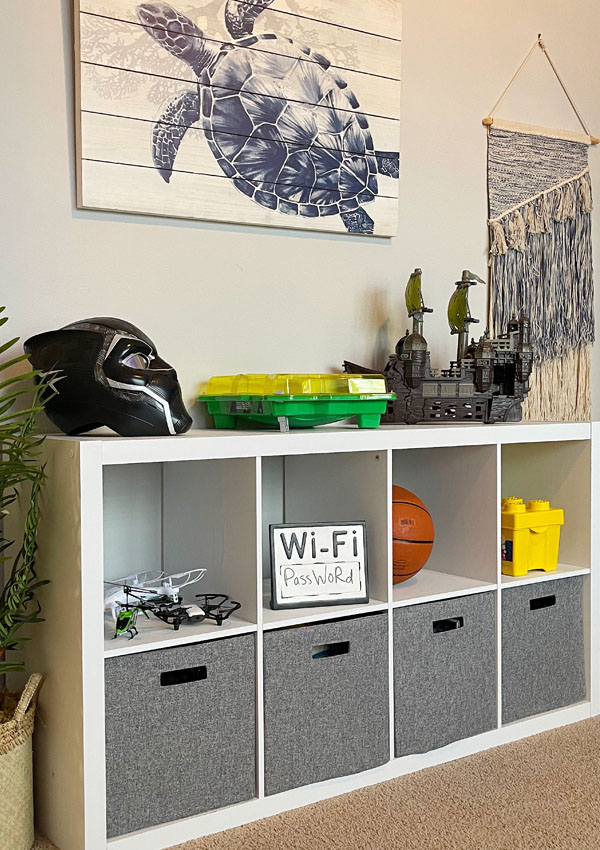 Next, for some added seating options near the window, I styled the space with the Better Homes & Gardens Storage Ottoman with Tray.  Not only does it offer additional storage space inside the ottoman for blankets or more gaming equipment, it also has a tray that my son can use for his water bottles when he's hanging out by the window.  He loves it!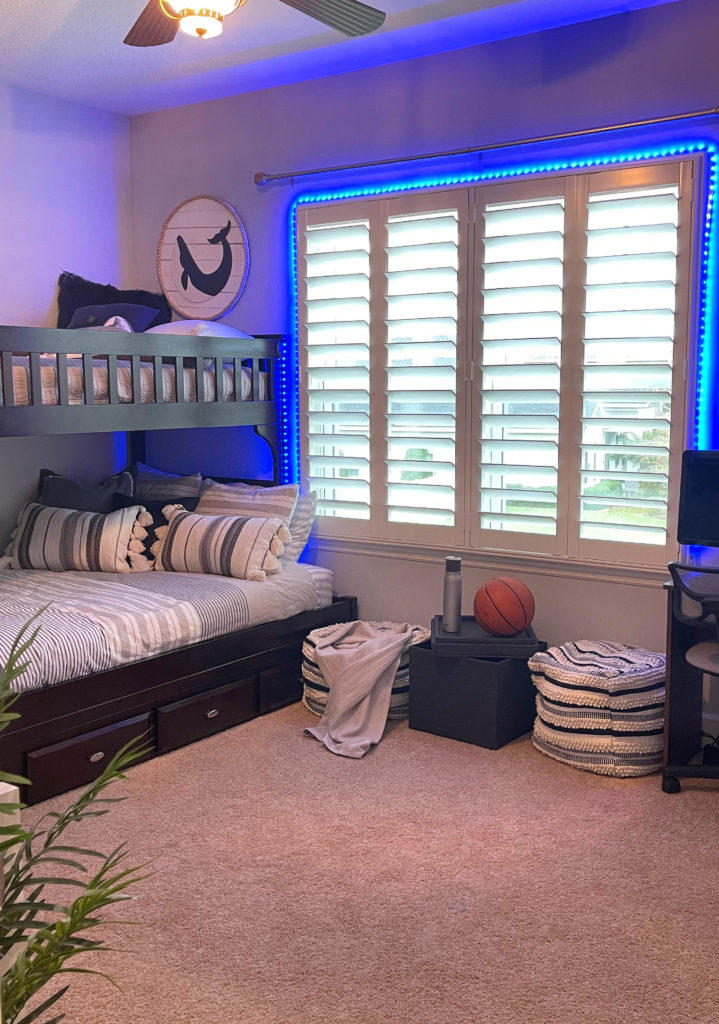 Finally, I cozied up his bed with a couple of the new Better Homes & Gardens Stripe Oversize Oblong Pillows, in Ivory/Grey.  Just another affordable option to transform the space, and help him to put his best foot forward each day in the new year!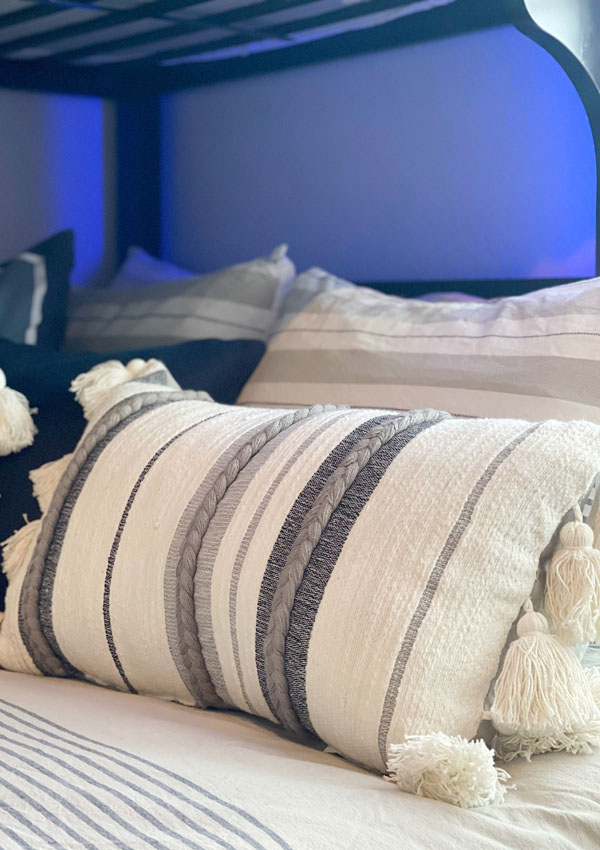 I hope you found some great ideas and inspiration here today. Wishing you much love, peace and prosperity in 2021.