Today I'm sharing all the details on my 2020 Extreme Master Bedroom Makeover DIY Board & Batten Wall. This blog is actually a part of a series, so make sure to follow along to see the entire process from start to finish. This was a relatively simple project that I completed in one day, for less than $70!
If you've been following along on my YouTube channel, then you know that we are finally styling our master bedroom.  This is truly an Extreme Master Bedroom Makeover that included a DIY Board & Batten Wall, new lighting, new flooring and updated bedroom furniture.  Here's a look at the before: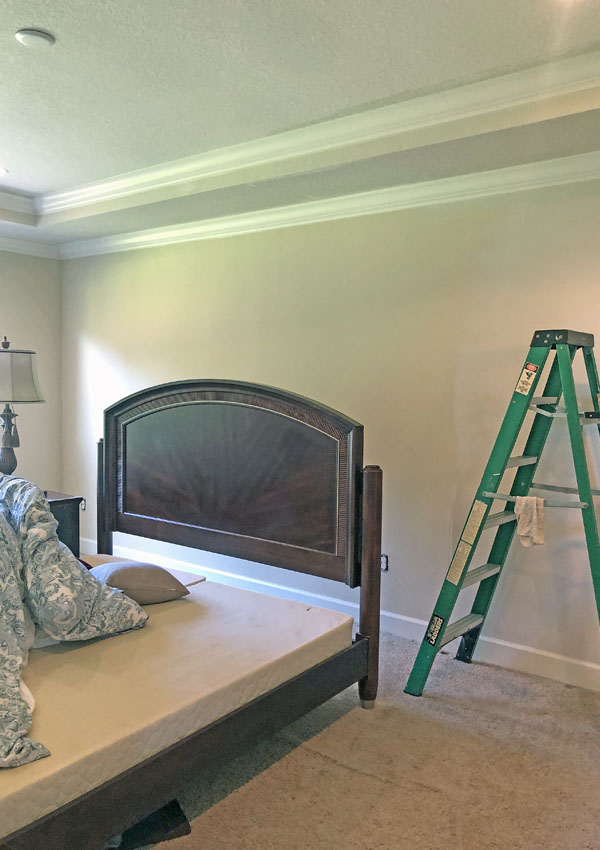 I will usually do some sort of creative stencil on accent walls in our home.  But I really wanted something more sophisticated for our master bedroom.  After a coffee and Pinterest session one morning, I decided to go with Board & Batten for the accent wall.  Here is what my original design looked like.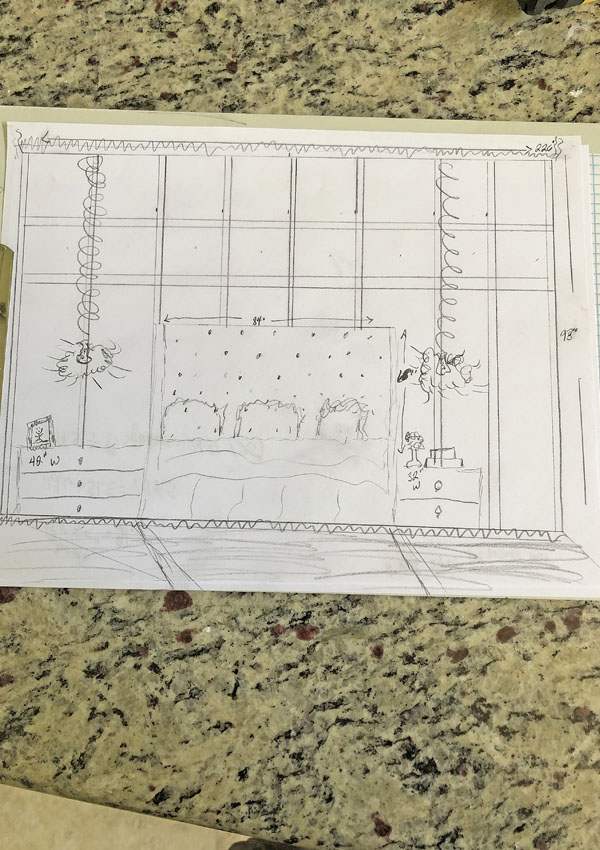 The wall is really long, and I didn't want it to look too busy, so I decided on 3 boxes in each horizontal row, and 8 squares across.  To figure out how to evenly space out the boards, I had to do some creative math.  First I guesstimated the number of boards I would need to create 8 squares across.  I guessed 8, but it ended up being 9.  I multiplied 9(boards) x 4(inches in width) which equaled 36in.  I subtracted 36″ from the width of the wall of 226″.  226″ – 36″ = 190″.  190″ divided by 8 squares equals 23.75″, or how much space needed to be in between each board.  Confused yet?  There was probably an easier way.  But I was an English major…you do the math.  😉
The math worked out perfectly though. Once I had the spacing figured out, it was time to go get the MDF boards. I wanted to have large boards cut down to size, but they told me it couldn't be done, and that the MDF would rip to shreds. So I went over to look at the Primed MDF boards. There were two problems. First, they were almost $10 each, and that was WAY more than I'd planned on spending. Secondly, the pre-cut primed boards did not measure out to be a full 4" wide. So after I made a bit of a fuss, I got the original MDF board cut down to size…and it did NOT rip to shreds. Total spend on MDF boards, $52!
Once we got back home, I mapped out the project with a pencil on my freshly painted walls. It wasn't necessary, but I wanted to get a really good visual of what everything would look like. After I finished my map, I started installing the vertical boards first, because less cutting was involved.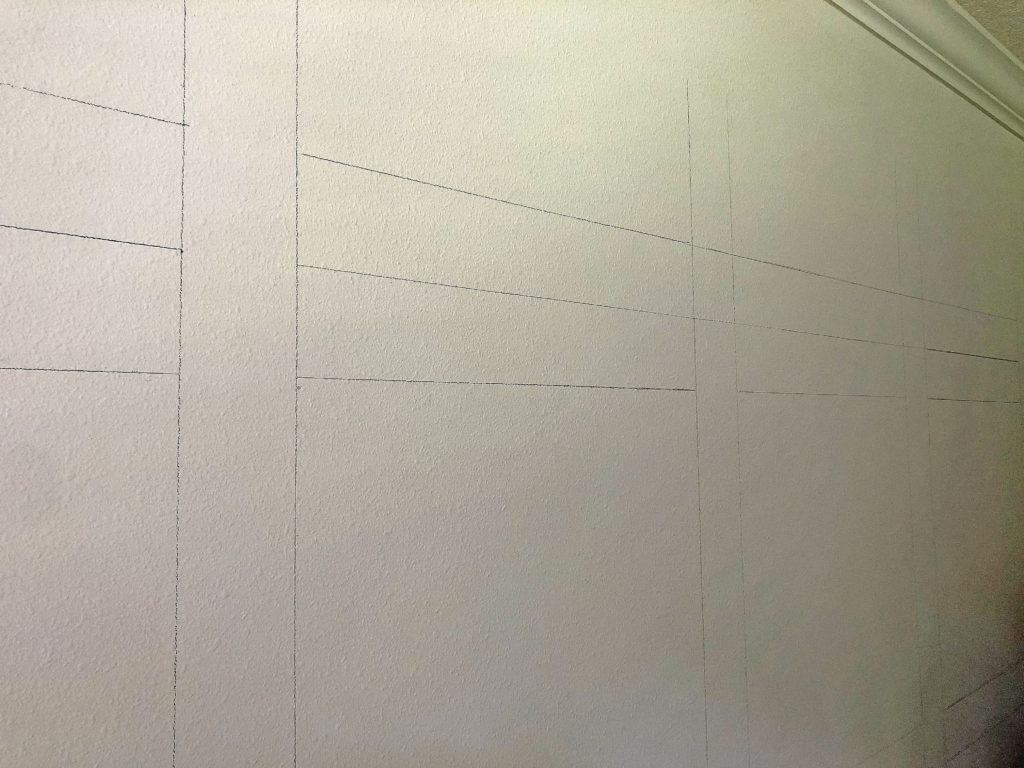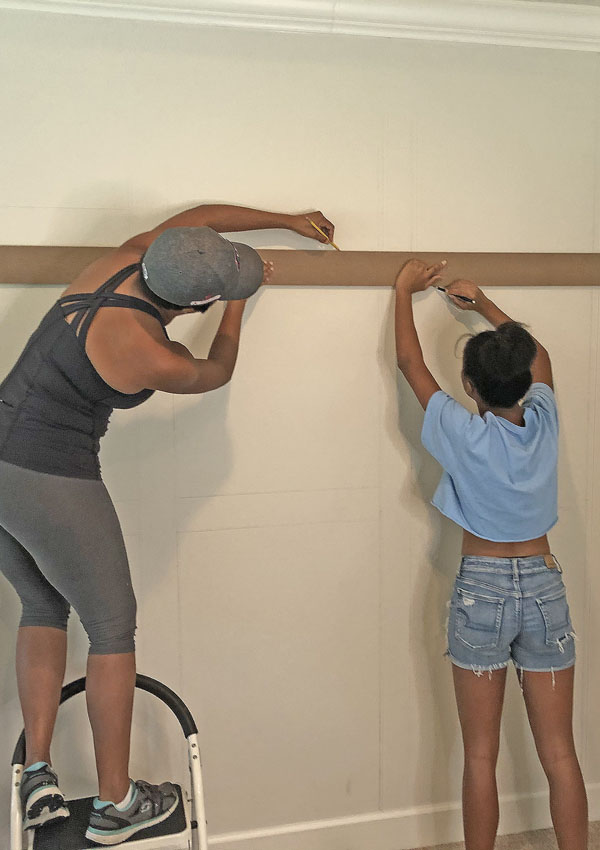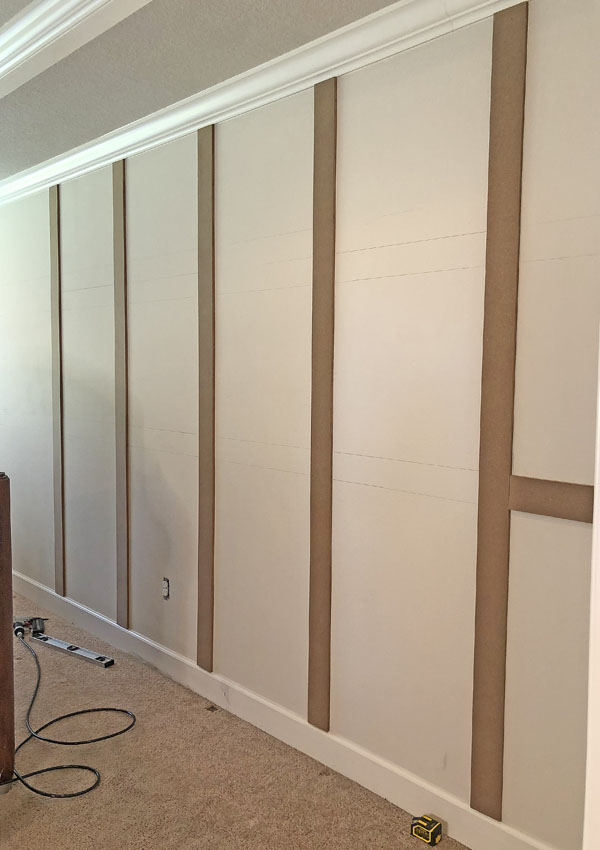 After the vertical boards were installed, I moved on to the horizontal boards. Thankfully I didn't precut all of them based on my original measurements…a few of them needed a tiny bit more, or tiny bit less to be cut.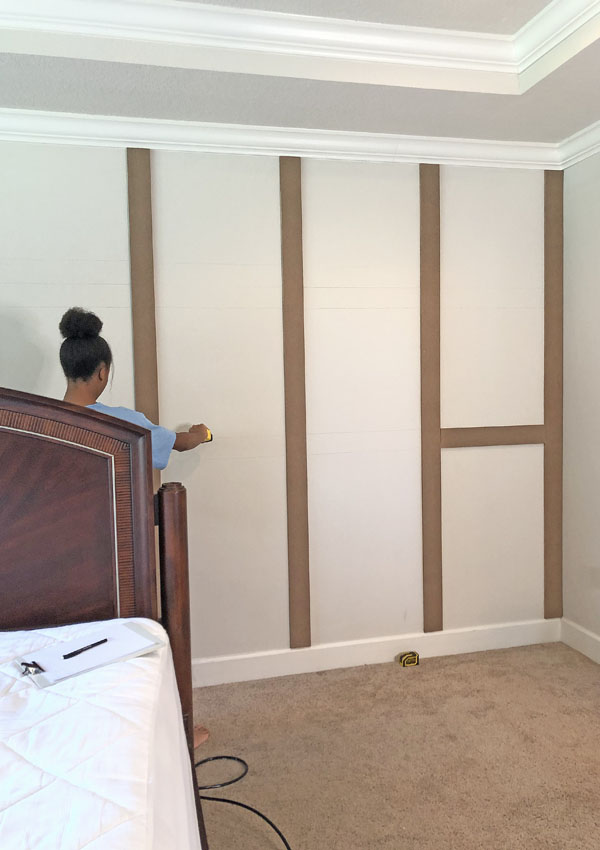 If you prefer, you can use wood glue to help secure your boards to the wall. But I opted to only use a nail gun. That way if I wanted to change the wall later, it would be a little bit easier to remove the boards.
I finished up by filled in any gaps and nail holes with wood filler, I painted, and then caulked. Don't skip the caulking step. The wall looked SO MUCH more detailed and finished once I caulked it all. Makes a huge difference.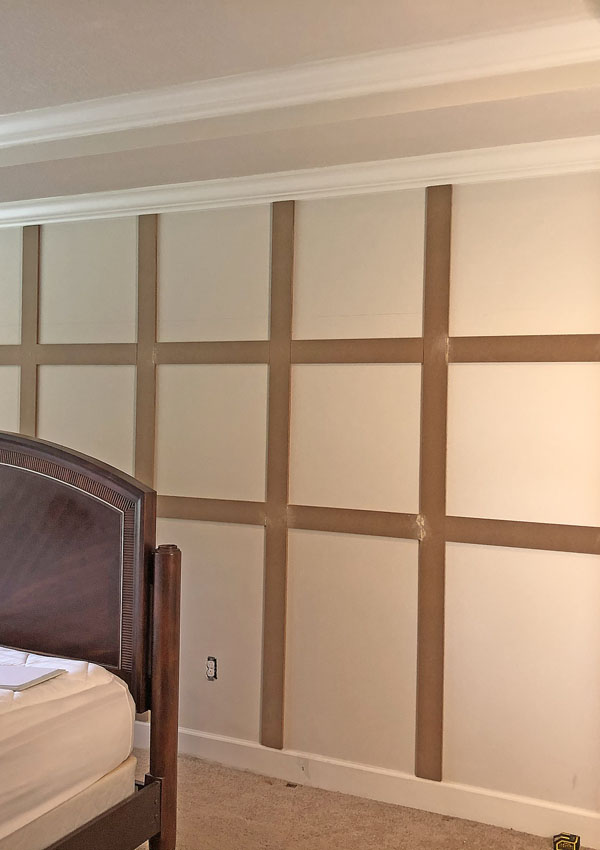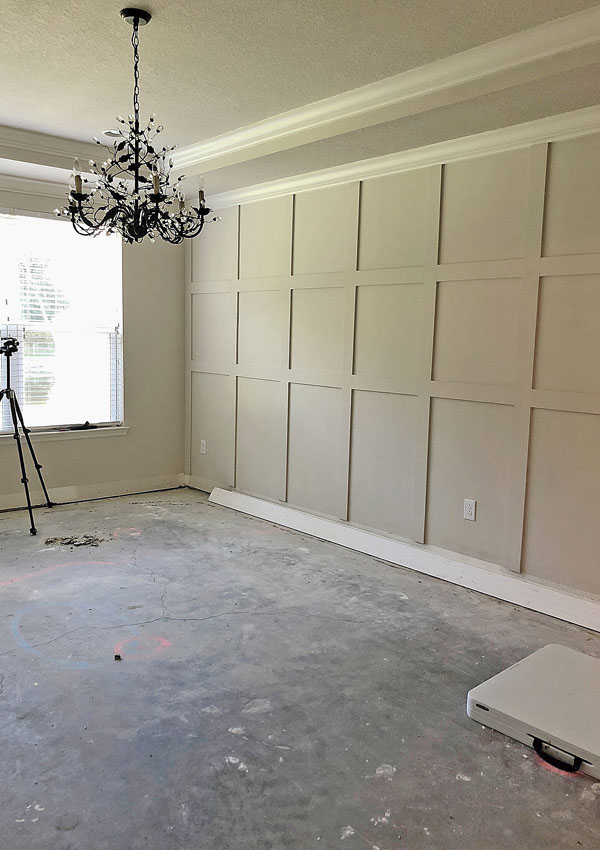 Over all, including the wood filler and caulk, I spent a little less than $70 total. And I finished the project in ONE DAY! I'm really excited about that way it all turned out. And I'd like to encourage you, if you've never taken on a DIY Board & Batten Wall like this…YOU CAN DO IT!
I hope to see you back for the next version of this project. Below is a list of everything I used.
Materials I Used For Project
Level
1/2 thick MDF cut down into 4 x 8
Nail Gun & Brad Nails
Saw for additional cuts
Wood filler & caulk
Paint
Thanks for stopping by! Click below to watch a full video tutorial of the entire process. And until next time, Love & peace